Contact Information/Menu
Visit Broadbent Gourmet Market & Deli in Kuttawa, Kentucky. The home of Award Winning Country Ham. Check out our City Ham, Smoked Bacons and Breakfast Sausage. Broadbent's also carries a wide variety of Kentucky Proud Products.

Contact Broadbent B & B Foods:
257 Mary Blue Road
Kuttawa, KY 42055
Ph: 800-841-2202
Fax: 270-388-0613
Email: order@broadbenthams.com
Wholesale Email: wholesale@broadbenthams.com
Located directly behind Hucks Travel Center at Exit 40 on interstate I-24. From the interstate take Hwy. 641 North. Go through light in front of Hucks, take first left past light.
Google map link: https://www.google.com/maps/place/Broadbent+B+%26+B+Food+Products/@37.0720824,-88.1214358,15z/data=!4m5!3m4!1s0x0:0x559196b62ad3935!8m2!3d37.0720824!4d-88.1214358
Any order inquiries or questions about our products, feel free to contact us toll free at 1-800-841-2202, or locally at 270-388-0609.
Our in-house market is open Monday through Friday, 8 a.m. to 4 p.m., and Saturday 9 a.m. to 3 p.m.
Enjoy one of our delicious sandwiches while visiting our deli and market. We have a variety including our customer favorite Sweet and Sassy Country Ham or BLT featuring our Award-Winning Pepper Bacon. Here you can pick up our famous Broadbent Country Ham, Smoked Bacon, Smoked Sausage, sandwich toppers, derby pie and so much more. It's a stop that's more important than going to the grocery store. Also at our 20,000 square foot facility in Kuttawa KY, opened in 2008, we offer plant tours that are given anytime with viewing rooms open every day. Our new location has quickly become a hotspot for resting travelers across the state.
Beyond our local market in Kuttawa, KY, we've shipped our Kentucky Hams across the United States for everyone to enjoy since 1965. More than our country ham, though, we have sausage for sale and also specialize in a variety of smoked bacon. When you order any of our products you can check on the status of an order contact us at: www.broadbenthams.com/statuslogin.asp
Since 1901, we've been making smoked and cured award-winning Kentucky Country Ham. It's one-of-kind taste doesn't get past judges at competitions, winning a total of 21 Grand Champion Kentucky State Fair Ham Competitions since 1967. The American Association of Meat Processors has named Broadbent's National Grand Champion Winners four times.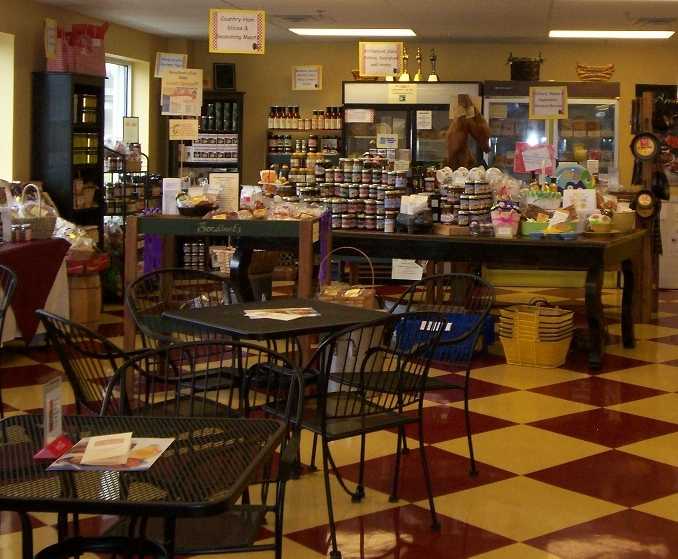 Gifts of Great Taste, From Our Family's Smokehouse...To Your Family's Table Since 1909! Perfect for your price range:
Gifts Under $25.00 ..... Gifts Ranging from $25.00- $50.00 ..... Gifts Ranging from $50.00-$100.00