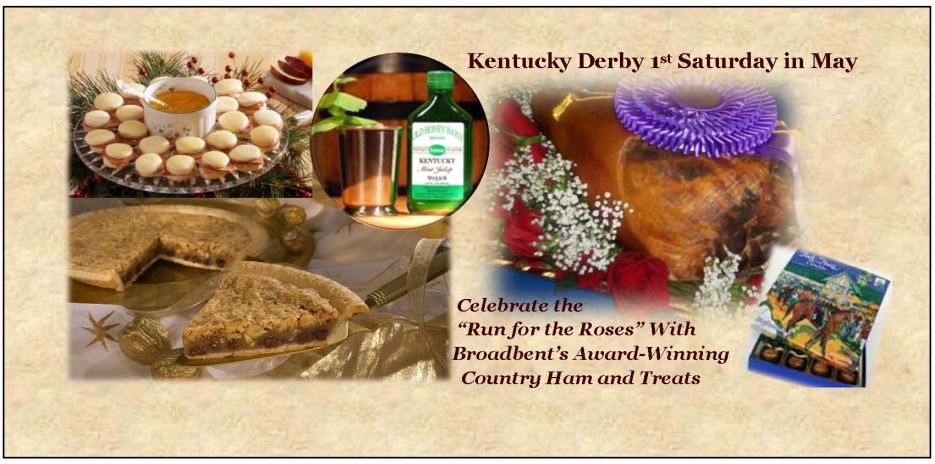 Delicious Derby Party Selections from Broadbent's
Tradition is one of the great aspects of the Kentucky Derby. Broadbent's Country Ham has been a part of that tradition for many years. Kentucky Country Ham and Bourbon are the most well-known foods and popular drinks accompanying the whole event! The traditional Country Ham, Mint Julep, Bourbon Chocolates and Kentucky's Derby PieŽ can be found by all race goers and viewers. Infusing Kentucky traditions into our Derby Party Foods offers customers a chance to enjoy the entire race day experience!
* Remember, Our Country Ham, Bacon, & Sausage are Dry-Cured with Salt and will be Salty in Nature.